UNITED WAY,
COMMUNITY PARTNERS,
&
LOCAL 501 c 3 NONPROFITS
NOVEMBER EVENTS
United Way of Cache Valley
If you give to the United Way of Cache Valley it goes right back into their community and helps support various different efforts.  Here is a breakdown of those efforts:
What your gift or donation goes to supporting in Cache Valley:
Invest in Local Non-Profit Community – Serving 15 non-profits with financial support, volunteerism, and projects.

211 Utah – 211 Utah is an amazing resource finder in our community.

EveryDay Strong – a new approach to fighting anxiety and depression in our youth.

Community Collaboration Events – such as Day of Caring and Free Community Thanksgiving Dinner delivered.
Thanks for donating and thanks for creating change!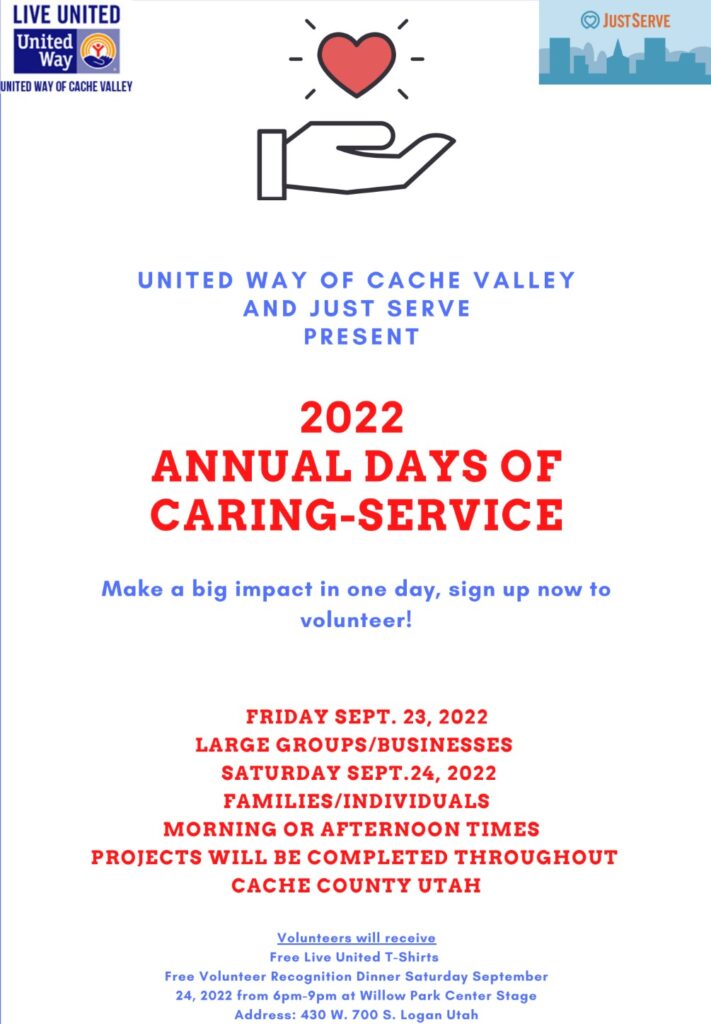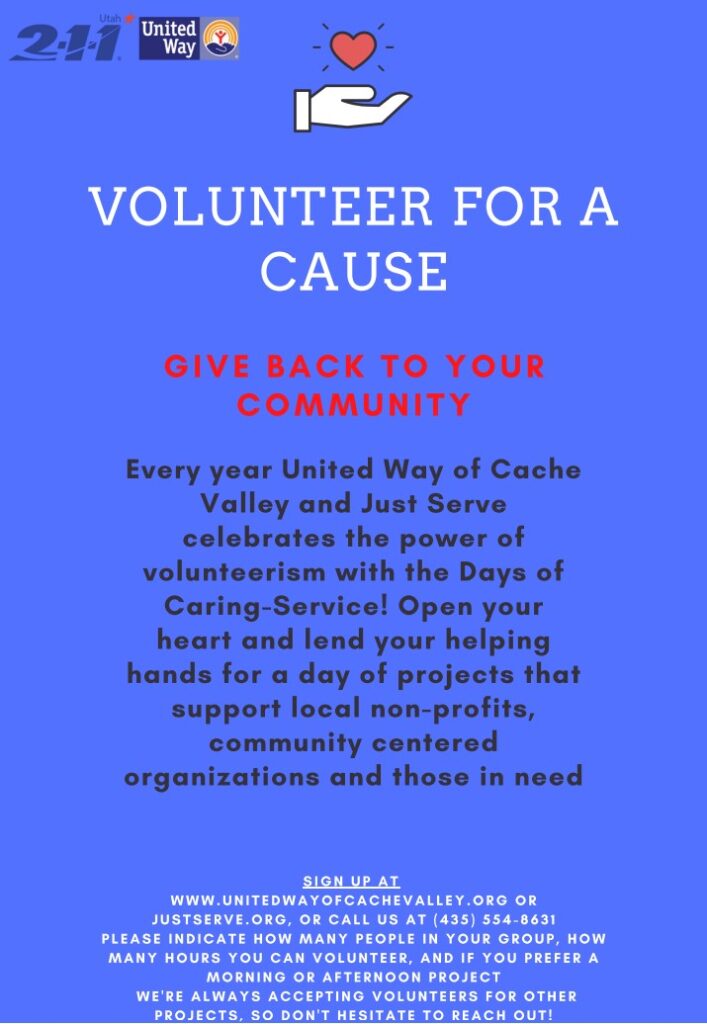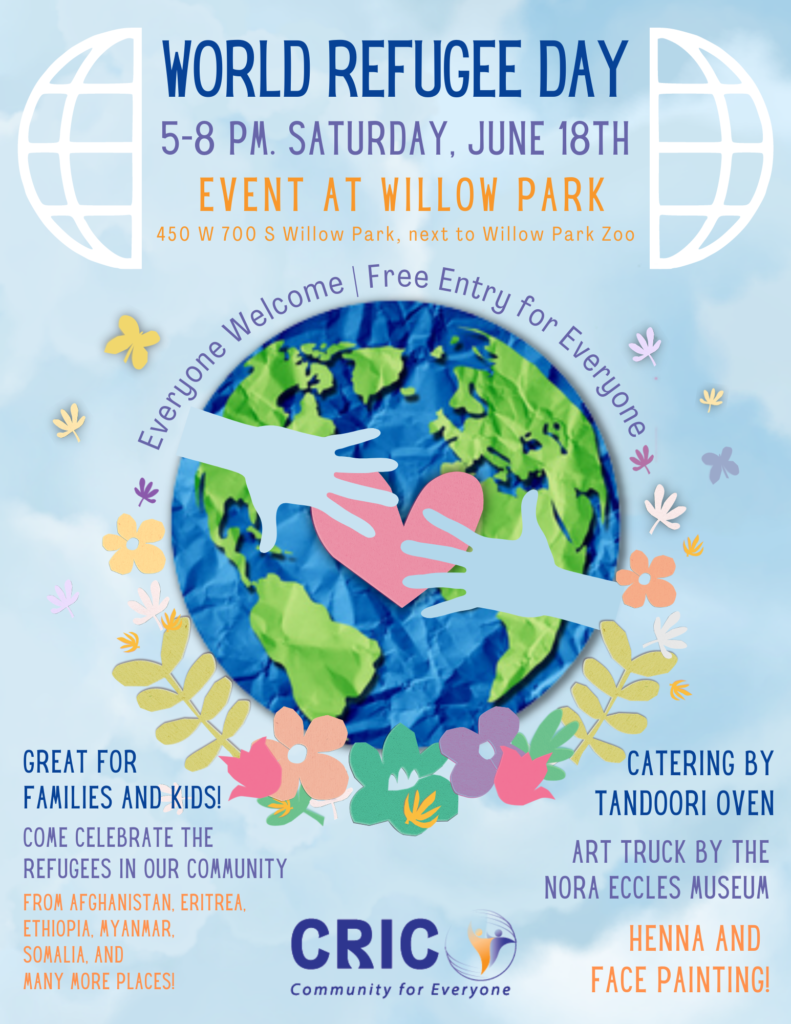 CVVA Veteran's 24-hour Suicide Awareness Hotline
Emergency Crisis Line – Call or Text
435-938-2084
Non-Emergency
435-938-2087

Children's Service Society of Utah
If you, or a loved one needs help with kinship caregiving, reach out to GRANDfamilies:
Family Advocate, GRANDfamilies
Children's Service Society of Utah
95 West 100 South | Logan, UT 84321
C: 801-707-0052 | D: 435-227-1894
"Caring for Utah's families since 1884"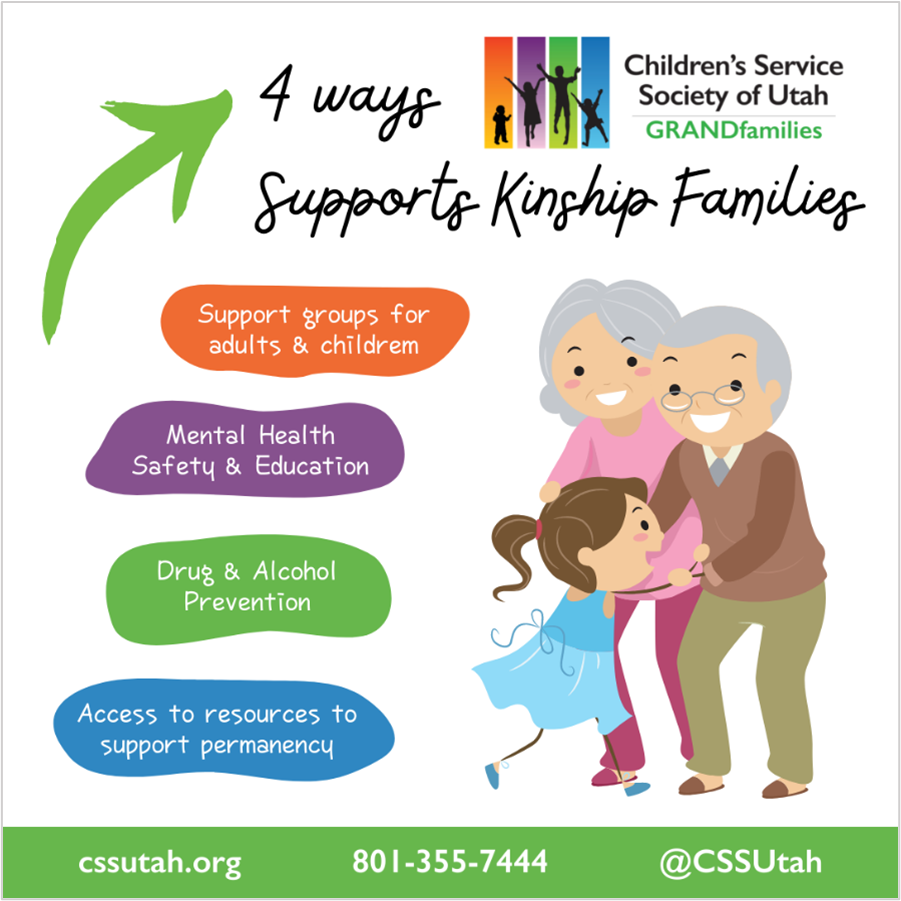 Cache Valley Veterans Association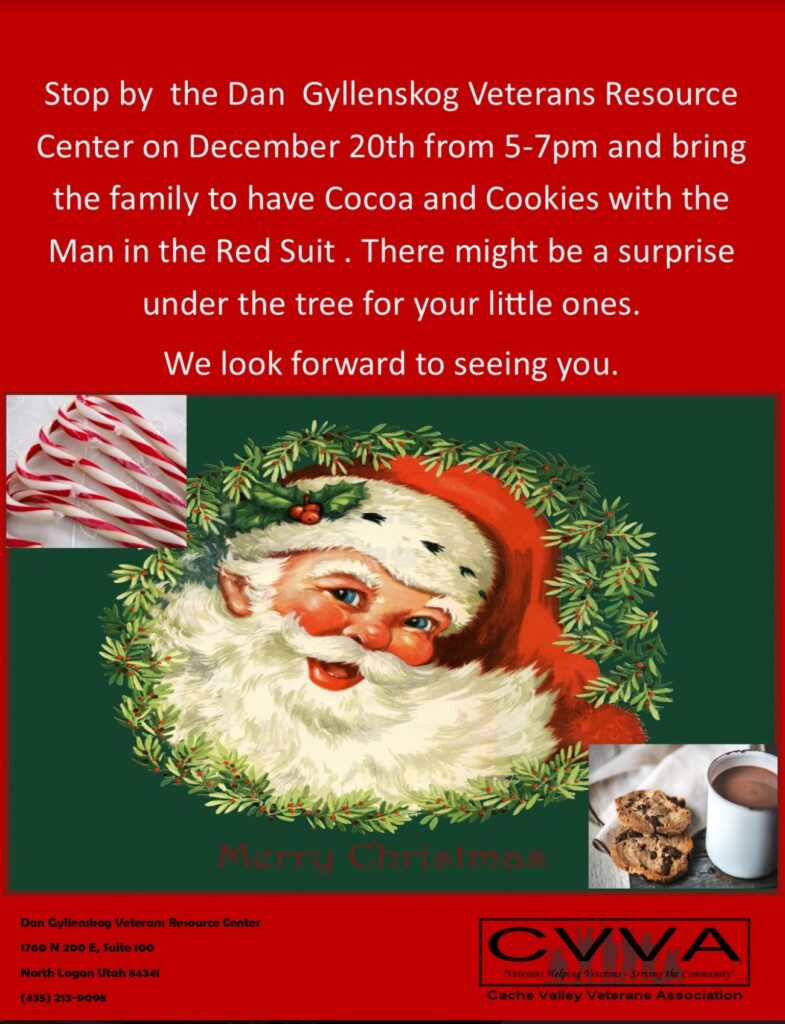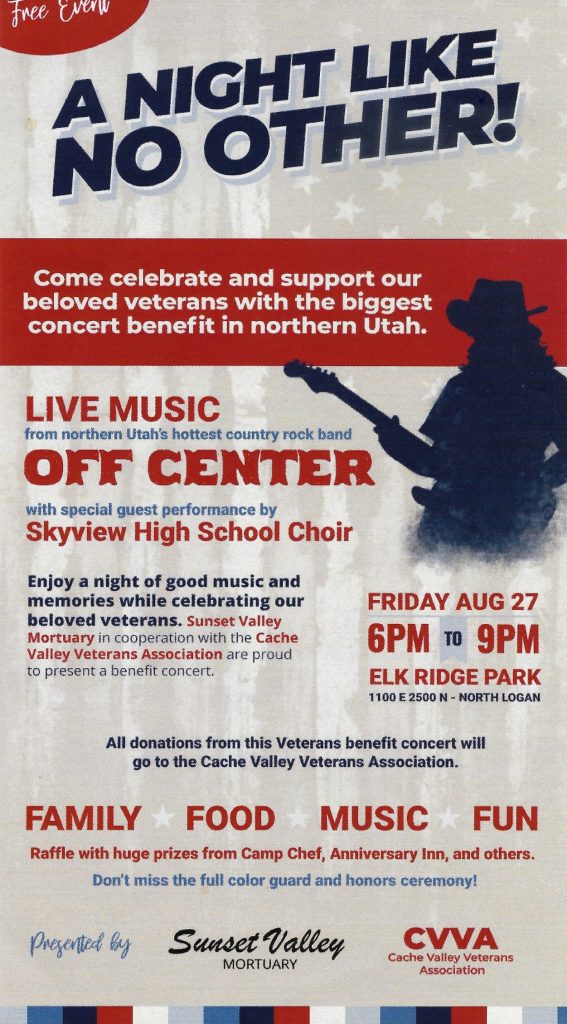 Saturday October 2nd from 11am-2pm there is a Welcome Social with the Cache Valley Veterans Association sponsored by the Blue Star Families
Food, Fun and games along with Disney books and t-shirts for kids while they last
Saturday, October 2nd, 11 AM – 2 PM
Dan Gyllenskog Veterans Resource Center
1760 North 200 East, Suite 100, North Logan